Various - Qapital 2019
Various - Radio 1 classics 1000
Various - Kids top 100 2019
Various - Where the girls are v. 10
Marvin Gaye - Collected 2lp coloured vinyl
Marvion Gaye - You're the man lp
Anderson Paak - Oxnard lp
Asian Dub Foundation - Rafi's revenge 2lp white vinyl;
UB40- For the many cd/lp
Desmond Dekker - 007 Shanty
Common - Can I borrow a dollar lp coloured vinyl
Cypres hill - Till death do us part lp coloured vinyl
Bunny Lee - Dreads enter with praise lp
Steve Earle & the Dukes - Guy cd/lp
Son Volt - Union
George Strait - Honky tonk time machine cd/lp
Tom Russell - October in the railroad earth
Rossi & Rickard - We talk too much
Patty Griffin - Same cd/2lp
Julian Sas - Stand your ground cd/lp
Professor Longhair - Live on the Queen Mary
Matt Andersen - Halfway home by morning cd/lp
Robert Cray - New blues
Snarky Puppy - Immigrance cd/2lp
Joanne Shaw Taylor - Reckless heart cd/lp
Gary Hoey - Neon highway blues cd/lp
Bennie Jolink - Post Normaal cd+book (gratis setje kaarten + verloting plexiglas bij aankoop van het album)
Various - Hollandse top 50 hits
Lenny Kuhr - Het lied gaat door
Bokkers - Leaven in de brouwerij
Stef Bos - Ridder van Toledo cd/lp
Mike & the Mechanics - Out of the blue cd/2cd/lp
Matt Simons - After the landslide cd/lp
Weight band - World gone mad lp
Claudia de Breij - Nu lp
Marc Broussard - Home( the dockside sessions)
David Bowie - Spying through a keyhole 4x7" singles boxset
Drums - Brutalism
Femina - Perlas & Conchas
Lissie - When I'm alone cd/lp
Luke Sital-Singh - A golden state cd/lp
Billie Eilish - When we all fall asleep cd/cd deluixe/lp/lp limited edition coloured
Unkle - Road: part II
Keith Richards - Talk is cheap cd/2cd/lp/lp coloured/boxset
Journey - Escape & frontiers live 2cd+dvd/2cd+blu-ray
Bennie Jolink - Post Normaal cd+book (gratis setje kaarten + verloting plexiglas bij aankoop van het album)
Steven Wilson - Home invasion: In concert at the Royal Albert Hall 5lp
Frank Zappa - Zappa in New York 5cd
Scene - Blauw lp coloured vinyl
Jewel - Pieces of you lp
Ty Segall & the freedom - Deforming lobes
Paulusma - Somehow anyhow cd/lp
Bokkers - Leaven in de brouwerij
Navarone - Loud and clear E.P.
Van Morrison - Healing game cd/lp
Iron & Wine - Our endless numbered days cd/2lp/2lp coloured
Toto - 40 tours around the sun live at the Ziggo dome cd+dvd/cd+blu-ray
Edwyn Collins - Badbea cd/lp
Jamie Lawson - Years in between
Supersister project 2019 - Retsis repus
Oomph! - Oomph!
Suzi Quatro - No control
Simple Minds - Rejuvenation cd+dvd
Arctic Monkeys - Diverse vinyl singles
RPWL - Tales from outer space cd/lp coloured vinyl/boxset
Robin Trower - Coming closer to the day cd/lp
John Lennon & Yoko Ono - Wedding album cd/lp
Yorick van Norden & Anne Soldaat - Unsung heroes too cd/lp
Snow Patrol - When it's all over we have to clear up 2lp
Mostly autumn - White rainbow
Mute Gods - Atheists and believers
Maureens - Something in the air
Townes van Zandt - Sky blue cd/lp/lp coloured
Herbert Gronemeyer - Tumult clubkonzert Berlin
David Gray - Gold in a brass age cd/2lp
Karen O & Danger Mouse - Lux prima
Jack Savoretti - Singing to strangers
Finn Andrews (Veils) - One piece at a time
Alphaville - Forever young 2cd/lp/boxset
Stephen Malkmus - Groove denied cd/lp
Foreigner - Live at the rainbow '78
Amanda Palmer - There will be no intermission cd/lp
Beth Hart Band - Immortal (cd reissue)
Ronde - Flourish cd/lp (We verloten 2 kaarten voor het concert van Ronde in de Oosterpoort onder de kopers!)
Kate Bush - The other sides 4cd
Apparat - LP5
Foals - Everything not saved will be lost cd/lp
Sigrid - Sucker punch cd/lp/lp coloured
James Morrison - You're stronger than you know
Dido - Still on my mind cd/lp/lp coloured vinyl
Eagles - Hell freezes over 2lp
Nick Waterhouse - Same
Seeds - Pushin' too hard
Paul Weller - Other aspects: Live at the Royal festival hall 2cd+dvd/3lp+dvd
Niall Horan - Flicker live at the RTE studio Dublin
Batmobile - Bail was set at $6000000 lp coloured vinyl
Hozier - Wasteland baby! cd/lp
Bryan Adams - Shine a light cd/lp
Tim Bowness - Flowers at the scene cd/lp
Lauren Daigle - Look up child
Robert Forster - Inferno
nieuwe releases
dance/soul/r&b/rap/reggae
pop / rock
Country/americana/folk
blues/jazz/jazzrock
nederlandstalig / dialect
compilatie cd's

verwacht
| Assortiment | Contact | Genres | Navigatie |
| --- | --- | --- | --- |
| cd's | Meint Veningastraat 132 | pop/rock | home |
| vinyl lp's (nieuw en 2e hands) | 9601KJ Hoogezand | hard rock / heavy metal | nieuw / verwacht |
| vinyl singles (nieuw en 2e hands) | tel: 0598-392551 | soul / dance / r & b / reggae | webshop |
| dvd's | | blues / jazz | geschiedenis |
| miniatuurgitaren | Openingstijden: | folk / country & western | contact |
| gitaarsnaren | ma: 13:00u-18:00u. | populair (Nederlandstalig etc.) | foto's / films |
| platenspelers | di: 9:00u-12:00u / 13:00u-18:00u | Groningstalig / dialect | gastenboek |
| pick-up naalden | wo: 9:00u-12:00u / 13:00u-18:00u | klassiek | |
| nationale entertainmentcard | do: 9:00u-12:00u / 13:00u-18:00u | | |
| accessoires | vrij: 9:00u-20:00u | | |
| | za: 9:00u-17:00u | | |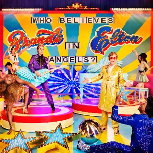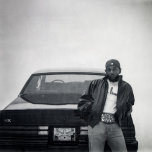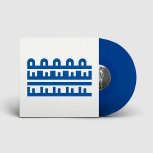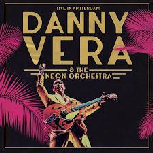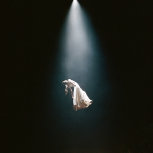 Volg ons op: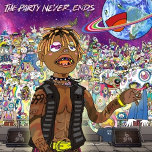 Jacques Brel - Het beste van
Elvis Presley /Johnny Cash - Road show cd+dvd
Mirusia - A salute to the Seekers
Andre Rieu - Love in Maastricht dvd
Carel Kraayenhof & Juan Pablo Dobal - Tiempo loco
Diversen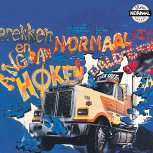 Within temptation -Silent force lp coloured vinyl
Devin Townsend - Empath cd/2cd/2lp+cd
Vltimas - Something wicked marches in
Motley Crue - Dirt cd/2lp
Iron Maiden cd reissues
Yngwie Malmsteen - Blue lightning
Anthem - Nucleus
Kiss - Kissworld lp
Megadeth - Warheads on foreheads 2cd+dvd
Flotsam & Jetsam - End of chaos lp coloured vinyl
AC/DC - Noise pollution
Whitesnake - Slide it in anniversary edition cd/lp
Tesla - Shock
Children of Bodom - Hexed cd/lp
Queensryche - The verdict cd/boxset/2lp
metal/sympho/prog/punk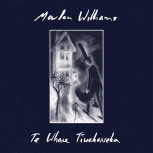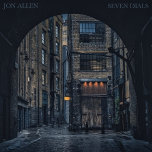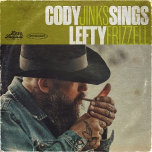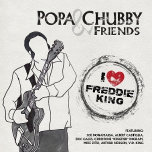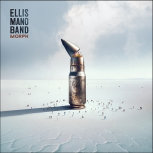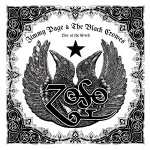 Frank Zappa - Zappa in New York 3lp
Hans Theessink - 70 birthday bash cd/lp
Lauren Daigle - Look up child 2lp
9 april
Airwave - Airwave 20 coll. edition 2cd
Band of skulls - Love is all you love
Beth Gibbons - Henryl Mikolai Gorecki cd+dvd
Bruce Hornsby - Absolute zero cd/lp
Calefax & Eric Vliemans - Dido & Aeneazz
Chemical brothers - No geography cd/lp
Eli Paperboy Reed - 99 cent dreams cd/lp
Glen Hansard - This wild willing cd/22lp/2lp coloured
Iced earth - Enter the realm cd/lp
Jeff Buckley - In transition
John Paul White - Hurting kind cd/lp
Joseph Parsons - Digging for rays
Kevin Coyne - Live at Rock Palast 1979 cd+dvd
Lang Lang - Piano book 2cd
Lunatic soul - Impressions
Melissa Etheridge - The medicine show
New adventures - Golden years of Dutch pop music 2cd
Nirvana - Live at the Paramount 2lp
Norah Jones - Begin again cd/lp
Pet shop boys - Inner sanctum cd+dvd
Rosie Flores - Simple case of the blues lp
Roxette - Have a nice day 20th anniversay edition
Son Volt - Union lp coloured
Sun Kil Moon - I also want to die in..
T Bone Burnett & Jay Bel - Invisible light c
Tim Akkerman - Lions don't crfy cd/lp/lp coloured
Venice - Jacaranda street
12 april
17 mei
David Bowie - Clareville 3 X 7" boxset
Head and the heart - Living mirage
Jimmie Vaughan - Baby, please come home
National - I am easy to find cd/2lp/2lp coloured/3lp Indie
Queen - Studio collection 18lp box
Rammstein - Rammstein (2019 album!) cd/cd special edition/2lp
Ronnie Lane - Just for a moment cd/lp/boxset
24 mei
David Bowie - Diamond dogs 45th anniversary lp coloured
Morrissey - California sun cd/lp/lp coloured
Sting - My songs
Stray Cats - 40 cd/cd ltd/lp/lp coloured
Trijntje Oosterhuis - Dit is voor mij
Ulver - Drone activity
Waterboys - Where the action is cd/2cd/lp
31 mei
Darkthrone - Old star
Duff McKagan - Tenderness cd/lp
Frank Iero and the Patie - Barriers
Kenny Wayne Shepherd - Traveler
Kik - Boudewijn de Groot's voor de overlevenden & Picknick 2cd/2lp
Vader - Thy messenger cd/lp
9 juni
Avishai Cohen - Arvoles
Axel Rudi Pell - XXX aaniversary (live)
Marillion - Clutching at straws anniversary edition
Monomyth - Obis quadrantis
Richard Hawley - Further cd/lp/lp indie only coloured vinyl
Releasedatum onbekend
Meghan Trainor - Treat Myself cd/lp
Anderson Paak - Oxnard 2lp
14 juni
Calexico/Iron & Wine - Years to burn
Sigur Ros - Agaetis Byrjun anniversary edition 4cd/2lp
Will Young - Lexicon cd/lp
24 juni
Aggrolites - Reggae now! cd/lp coloured
Black Oak Arkansas - Underdog heroes
Hot Chip - A bath full of extasy
Stevie Nicks - Stand back 6lp
Tallest man on earth - I love you. It's a fever cd/lp
6 september
Marike Jager - Hey are you OK
verder..
Alter Brigde - AB III coloured vinyl lp
Cage thge elephant - Social cues cd/lp
Daniel Norgren - Wooh dang
Elbow - Seldom seen kid 2lp
Magnum - Chase the dragon lp coloured
Naked sweat drips - Pain in healing
North Atlantic oscillation - Grind show cd/lp
Rolling Stones - Honk 2cd/3cd/3lp
Ryan Adams - Big colors cd/lp/lp coloured indie only
Status Quo - Collected 2lp coloured
Stevie Nicks - Stand back 3cd
Supersister project 2019 - Retsis repus lp coloured
19 april
Alan Parsons - Secret cd/cd+dvd/lp/lp boxset
Aldous HArding - Designer cd/lp coloured
Anderson Paak - Ventura
Bear's den - So that you might hear me cd/lp
BIg Country - Crossing (expanded) 2lp
Catfish and the bottlemen - Balance
Cranberries - In the end cd/lp/lp coloured
Danko Jones - A rock supreme cd/lp/boxset
Don Felder - American rock 'n' roll cd/lp
Emmylou Harris & Friends - Live in Concert
Frank Carter & the Rattlesnakes - En of suffering cd/lp/lp coloured vinyl
George Benson - Walkjing to New Orleans: remembering Chuck cd/lp/lp coloured
Herman Brood - Live at.. 2cd+dvd
Ian Matthews - Orphans and outcasts 4cd
Jeff Beck Group - Live 1969
JJ Cale - Stay around cd/lp+cd
Kiefer Sutherland - Reckless & me cd/lp
Lamb - Secret of letting go cd/lp
Leo Sayer - Selfie
Nils Lofgren - Blue with Lou cd/lp
Paul Butterfield Band - Live at Rock Palast 1978 cd+dvd
Pete Doherty & the Puta Madres - Same cd/lp/lp tranparent
Prince - Ultimate rave 2cd+dvd
Prince - Rave in2 the joy fantastic 2lp coloured vinyl
Prince - Rave un2 the joy fantastic 2lp coloured vinyl
Rowwen Heze - Voorwaartsch
Various - Hitzone 89
26 april
Amon Amarth - Berserker cd./lp
Bad religion - Age opf unreason
Bjorn Riis - A storm is coming cd/cd deluxe/lp/lp ltd
Dream syndicate - These times cd/lp
Edguy - Van Glory opera cd/2lp coloured
Felice Brothers - Undress cd/lp
Frank Carter & the Rattl - The end of suffering
Little Steven and the disciples of soul - Summer of sorcery cd/2lp
Melissa Etheridge - Medicine show lp
Syml - Syml lp coloured
Vampire weekend - Father of the bride cd/lp
3 mei
Daniel Lohues - Elektrisch live
Get up kids - Problems
James Brown - Say it live and loud: Live in Dallas 2lp
Jimi Hendrix - Live at Woodstock
Lee Scratch Perry - Rainford cd/lp/lp coloured
Mavis Staples - We get by
Rosie Lowe - Yu cd/lp
Sammy Hagar & the circle - Space between cd/lp
Songs: Ohia - Love & work: the lioness sessions
Tim Knol & the bluegrass boys - Happy hour cd/lp
10 mei
Joep Beving - Henosis cd/lp
Lang Lang - Piano book 2cd deluxe
Caspar Vos - Restart
Calefax & Eric Vloieimans - Dido & Aeneazz
Lisa Jacobs - Violin concerto op. 33
Winchester Cathedral Choir - Angels & other choral works
Ludovico Einaudi - Seven days walking: day 1
Philippe Jaroussky - Ombra mai fu
J.S. Bach - Markus passion
Maarten Engeltjes - Forgotten arias
Liszt - Via crucis
klassiek