Various - Harmony of hardcore
Various - Pussy lounge
Various - Top 40 BBQ hits
Various - Top 40 Latino caliente
Various - Sky radio summer 2019
Various - Top 40 hitdossier 70's
Various - Kids hits summer 2019
Various - 10% NL BBQ hits 3cd
Armin van Buuren - A state of trance 2019
Various - Hitzone 89 (incl Duncan Laurence!)
Aswad - Live and direct
Toots & the Maytalls - Funky kingston lp
Sabrina Starke - Underneath the surface cd
Bob Marley - Legend/Very best of 2lp 35th anniversary
Teskey Brothers - Half mile harvest lp
Etta James - Collected
Alpha & Omega - Dub plate selection vol. 2 lp
Avicii - Tim
Fifty Cent - Get rich or die trying lp coloured vinyl
N.W.A. - Straight outta Compton lp coloured vinyl
Lizzo - Cuz I love you
Lee Scratch Perry - Rainford cd/lp
Khalid - Free spirit lp
Lee Scratch Perry - Jamaican E.T. lp coloured
Jebroer - Jebroer 4 life
Mavis Staples - We get by cd/lp
Alpha & Omega - Dubplate selection vol. 1
UB40 Collected 2lp coloured
Aggrolites - Reggae now! cd/lp
Mickey Dread - At the control lp
Lucas Nelson & Promise of the real - Turn off the news cd/2lp
Danny Vera - Roller coaster 7' single
Doug Seegers - A story I got to tell cd/lp
Frankie Lee - Stillwater cd/lp
Justin Townes Earle - The saint of lost causes cd/lp
Caroline Spence - Mint condition cd/lp
Joy Williams - Front porch
Josh Gray - Songs of the highway
Savoy Brown - City night
John Coltrane - A love supreme lp coloured vinyl
Peter Frampton band - All blues
Jamie Cullum - Taller cd/cd deliuxe/lp
Avishai Cohen - Arvoles
Rita Hovink - Love me or leave me lp+cd
Herbie hancock - Dedication lp
Kenny Wayne Shepherd - Traveler cd/lp coloured
Rory Gallagher - Blues 3cd/2lp
B.B. King blues band - Soul of the king
Livin' blues - First five 6cd
Duke Robillard - Ear worms
Jimmie Vaughan - Baby, please come home
Esperanza Spalding - 12 little spells
Boudewijn de Groot - Even weg coloured vinyl
Trijntje Oosterhuis - Dit is voor mij
Various - Boerenrock festijn
Eva de Roovere - La loba
Django Wagner - 10 jaar het beste van
Various - Muziekfeest op het plein deel 4
Rowwen Heze - Voorwaartsch cd/lp
Bruce Springsteen - Western stars cd/2lp/2lp coloured
Bastille - Doom days cd/lp/lp deluxe/boxset
DeWolff - Live & outta sight II cd/ coloured vinyl lp
Aurora - A different kind of human step II cd/lp
Max Jury - Modern world
Chris Robinson Brotherhood - Servants of the sun cd/lp
Madonna - Madame X cd/2cd/4cd/2lp/2lp picture disc
Baroness - Gold & grey
Calexico/Iron & Wine - Years to burn
Noel Gallagher's high flying birds - Black star dancing 12" coloured
Pink - Hurts 2B human 2lp
Kate Tempest - Books of traps & lessons cd/lp
Mystery lights - Too much tension
Carole King - Live at Montreux 1973 cd/lp
Roger Daltrey - Who's Tommy orchestral cd/2lp
Abba - Voulez vous 7"picture discs / 7" coloured vinyl boxset
Joy division - Unknown pleasures lp coloured vinyl
Silversun pickups- Widow's weeds
Santana - Africa speaks cd/lp
Eagles of Death metal - Best songs we never wrote cd/lp
Neil Young & Stray Gator - Tuscaloosa (live) cd/2lp
Pink Floyd - Division bell anniversary edition 2lp coloured vinyl
Rickie Lee Jones - Kicks cd/lp
Bob Dylan - Bootleg series 5: Bob Dylan live 1975, the Rolling thunder revue 3lp/14 cd
Frank Iero and the Patie - Barriers
Hollis Brown -0zone park cd/lp
Richard Hawley - Further cd/lp/lp indie only coloured vinyl
Grateful dead - Aoxomoxoa -Annivers-
Call - Collected 3cd
Abba - Gold lp coloured vinyl (gold)
K's choice - Echo mountain lp coloured
Queen - Greatest hits lp Indie only coloured vinyl
Elton Jonn - Diamonds lp Indie only coloured vinyl
U2 - How to dismantle.. lp Indie only coloured vinyl
Steve Hackett - Live lp
Duffy - Rockferry coloured vinyl
INXS - The swing lp Indie only coloured vinyl
U2 - Unforgettable fire lp Indie only coloured vinyl
Crowded house - Very best of 2lp
Maroon 5 - Songs about Jane lp Indie only coloured vinyl
Various - Beside Bowie lp Indie only coloured vinyl
Amy Winehouse - Frank lp Indie only coloured vinyl
DJ Shadow - Endtroducing -Indie only coloured vinyl-
Anouk - Wen d'r maar aan lp PINKPOP Editie roze vinyl
Paul McCarrtney - Egypt station 2cd/3lp (Explorer Edition) coloured Vinyl
Marillion - Clutching at straws anniversary edition
REM - In time lp Indie only coloured vinyl
Golden Earring - Fully naked 3lp coloured
Genesis - Seconds out 2lp half speed
Milow - Lean into me
Richard Hawley - Further
Duff McKagan - Tenderness cd/lp
Pim Blom- Boat cd/lp
Doves - Lost souls lp limited edition coloured vinyl
Kik - Boudewijn de Groot's voor de overlevenden & Picknick 2cd/2lp
Fatal Flowers - Johnny D. is back lp coloured vinyl
Fatal Flowers - Pleasure ground lp coloured vinyl
Fatal Flowers - Younger days lp coloured vinyl
Glenn Hughes - Official bootleg box set vol. 2 6cd
Rory Gallagher - Blues 3cd/2lp
Livin' blues - First five 6cd
Earth & Fire - First five 6cd
Cats - First five 6cd box
Waterboys - Where the action is cd/2cd/lp
Morrissey - California sun cd/lp/lp coloured
Joan as police woman 3cd
Joan as police woman - Live at the BBC lp
David Bowie - Diamond dogs 45th anniversary lp coloured
Fatal Flowers - Johnny D. is back cd
Southern avenue - Keep on
Sting - My songs cd/cd deluxe/lp
Daniel Lohues - Elektrisch live cd/lp
Stray Cats - 40 cd/cd ltd/lp/lp coloured
Kate Bush - Cloudbusting 12"picture disc (Indie only)
Gang of four - Happy now
Matthew and the Atlas - Morning dancer
Ulver - Drone activity
National - I am easy to find cd/2lp/2lp coloured/3lp Indie
Lewis Capaldi - Divinely uninspired to a hellish extend cd/lp\
Ronnie Lane - Just for a moment cd/lp/boxset
Nomden - Wingman returns cd/lp
Interpol - A fine mess EP/12"
Get up kids - Problems cd/lp
Swinder - Nosk cd/lp
David Bowie - Clareville 3 X 7" boxset
David Bowie - Boys keep.. 7" Picture disc
Tim Knol & the bluegrass boys - Happy hour cd/lp
Nils Lofgren - Blue with Lou cd
Traffic - Studio albums 6lp
Head and the heart - Living mirage
nieuwe releases
dance/soul/r&b/rap/reggae
pop / rock
Country/americana/folk
blues/jazz/jazzrock
nederlandstalig / dialect
compilatie cd's

verwacht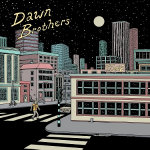 | Assortiment | Contact | Genres | Navigatie |
| --- | --- | --- | --- |
| cd's | Meint Veningastraat 132 | pop/rock | home |
| vinyl lp's (nieuw en 2e hands) | 9601KJ Hoogezand | hard rock / heavy metal | nieuw / verwacht |
| vinyl singles (nieuw en 2e hands) | tel: 0598-392551 | soul / dance / r & b / reggae | webshop |
| dvd's | | blues / jazz | geschiedenis |
| miniatuurgitaren | Openingstijden: | folk / country & western | contact |
| gitaarsnaren | ma: 13:00u-18:00u. | populair (Nederlandstalig etc.) | foto's / films |
| platenspelers | di: 9:00u-12:00u / 13:00u-18:00u | Groningstalig / dialect | gastenboek |
| pick-up naalden | wo: 9:00u-12:00u / 13:00u-18:00u | klassiek | |
| nationale entertainmentcard | do: 9:00u-12:00u / 13:00u-18:00u | | |
| accessoires | vrij: 9:00u-20:00u | | |
| | za: 9:00u-17:00u | | |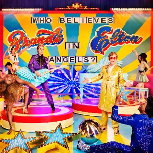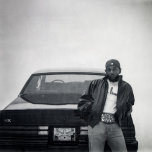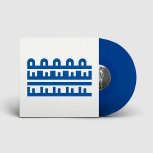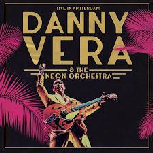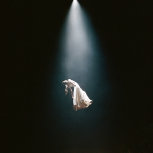 Volg ons op: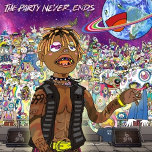 OST - Band of brothers lp coloured vinyl
Elvis Presley - '68 comeback special dvd
Diversen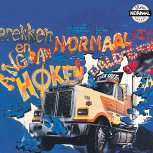 Neal Morse - Jesus Christ is the exorcist
Enthroned - Cold black black suns cd/lp coloured
Rammstein - Auslander cd single/10" vinyl
Black Sabbath - 13 lp coloured vinyl
Hate - Auric gates of Veles cd/lp
Evanescence - Fallen -Indie only coloured vinyl-
Axel Rudi Pell - XXX anniversary (live)
Darkthrone - Old star cd/lp
Vader - Thy messenger E.P.
Death Angel - Hummanicide
Within Temptation - Heart of everything 2lp coloured
Soto - Origami
Diamond head - Coffin train
Rammstein - Rammstein (2019 album!) cd/cd special edition/2lp
Possessed - Revelations of oblivion
Paice/Ashton/Lord - Malice in wonderland
Sammy Hagar & the circle - Space between cd/lp
metal/sympho/prog/punk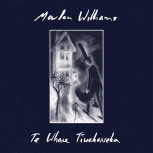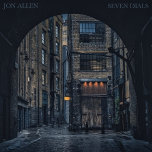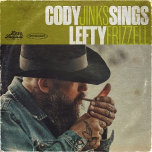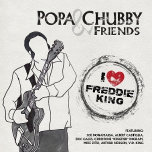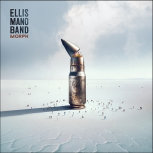 2 augustus
Saxon - Eagle has landed 3cd/5lp
Teskey Brothers - Run home slow cd/lp
Volbeat - Rewind, Replay, Rebound cd/2cd deluxe/2cd ltd/2lop
9 augustus
Creedence Clearwater Revival - Live at Woodstock cd/2lp
P.P. Arnold - New adventures of cd/lp
Slipknot - We arte not your kind cd/2lp/2lp coloured vinyl
16 augustus
ZZ Top - Goin' 50 3cd/5lp
23 augustus
New Model Army - From here cd/2lp
30 augustus
Tarja - In the raw cd/lp/boxset
6 september
Bat for lashes - Lost girls
Fleetwood Mac - Before the beginning 3cd/3lp
Lori Lieberman - Girl and the cat
Marike Jager - Hey are you OK
13 september
Brant Bjork - Jamalanta
Monomyth - Obis quadrantis
Stone Temple Pilots- Purple anniversary edition
20 september
Efterklang - Altid Sammen
Keane - Cause and effect cd/lp/lp coloured
11 oktober
Steve Miller Band - Welcome to the vault 3cd/dvd
1 november
Ruben Hoeke Band - All saints cd/lp
verder..
Ton Koopman/Tini Mathot - Willst Du Dein Herz Mir Schenken
Nino Rota - Fellini album
Lise Davidsen - SIngs Wagner and Strauss
Huelgas Ensemble - Ear of Christopher Columbus
Louis Andriessen (Nemtsov Duo) - Chamber music at Orlando
Bach Family (Lionel Meunier/Vox Luminis) - Kantaten
klassiek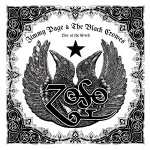 Alpha & Omega - Dub plate selection vol. 1 lp
Jeff Beck Group - Live 1969
Fleetwood Mac V/A - Many faces of Fleetwood Mac cd/lp
Metallica - Rock box 2cd+dvd
Michael Jackson & Jackson five - Motown anniversary lp
Zucchero - Oro incenso birra 3cd/lp anniversary edition
ZZ Top - Goin' 50 cd
18 juni
Aggrolites - Reggae now! cd/lp coloured
Black Oak Arkansas - Underdog heroes
Buddy & Julie MIller - Breakdown on 20th ave south cd/lp
Cassius - Dreems cd/lp
Def Leppard - Vinyl collection 10lp (op bestelling)
Emeli Sande - Real life cd/lp
Glen Campbell - Legacy 1961-2017 4cd
Golden Earring - Eight miles high coloured vinyl lp
Hackensaw boys - A fireproof house of sunshinem cd/lp
Heather Nova - Pearl
Hot Chip - A bath full of extasy
Iggy Pop - Zombie birdhouse cd/lp/lp coloured
Joel Rafael - Rose avenue cd/lp
Nils Lofgren - Blue with Lou lp
Queen - Studio collection 18lp box
Raconteurs - Help us stranger cd/lp
Rolling Stones - Bridges to Bremen
Sigur Ros - Agaetis Byrjun -Annivers- 2lp
Stevie Nicks - Stand back 6lp
Stevie Ray Vaughan - Couldn't stand the weather 2lp coiloured vinyl
Strawbs - Deadlines 3cd remastered
Tallest man on earth - I love you. It's a fever cd/lp
Travis - Man who 2cd 20th anniversary
Two door cinema club - False alarm cd/lp
Willie Nelson - Ride me back home cd/lp
Will Young - Lexicon cd/lp
Yeasayer - Erotic returns cd/lp
21 juni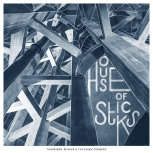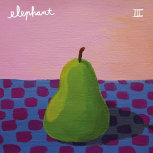 Allman Betts Band - Down to the river
Black keys - Let's rock cd/lp/lp coloured
Chick Corea - Spanish heart band antidode
David Bowie - Mercury demos -boxset- (op bestelling)
David Bowie - 7-DJ -Anniversary/Ltd/Pd-
Doobie Brothers - Live from the Beacon theatre 2cd+dvd
Fatal Flowers - Radio sessions 1985-1990 2lp
Gov't Mule - Bring on the music 2cd/2lp
Kylie Minogue - Step back in time: the definitive collection
LSD - Labrinth, Sia & Diplo present LSD lp
Motorhead - Stage fright live cd+dvd/blu-ray
Novastar - In the cold light of moinday 2lp
Rodiguez - Cold fact (reissue)
Rodriguez - Coming from reality (reissue)
Shaggy - Wah Gwaan?!
Spice girls - Greatest hits Picture disc lp
Tyler Bryant & the Shakedown - Truth & lies cd/lp
Various - Woodstock 50: Back to the garden 3cd/10cd/5lp
28 juni
Brian Eno - Apollo:Atmospheres and soundtracks 2cd/2lp anniversary edition
Heideroosjes - Fifi lp coloured vinyl
James Taylor - Warner Bros albums 6cd/6lp
Keb' Mo - Oklahoma lp
Live - Throwing copper anniversary edition
Simply red - Coloured vinyl lp's
19 juli
America - 50th anniversary collecion cd/3cd/2lp
Buddy Guy - Slippin' in lp 25th anniversary edition
Coldplay - Brothers 7" single
Coldplay - Sisters 7" single
Dickie Betts - Ramblin' man the St. George theater cd+bluray/2lp
Ed Sheeran - No. 6 collaborations cd/2lp
Little Steven - Lilyhammer the score cd/cd deluxe/lp
New Order & Liam Gillick - So it goes 2cd/3lp
Paul McCartney reissues cd/lp
U.K. Subs - Ziezo
Various - Woodstock 3lp coloured
Various - Woodstock II 2lp coloured
Various - Woodstock III 3lp coloured
Various - Woodstock iV 2lp coloured
12 juli
BTS - Lights/boy with luv cd/cd limited
Deep Purple - Newcastle 2001 cd/lp
Elvis Presley - Elvis now lp coloured vinyl - Scene - Open lp coloured vinyl
Nits - Henk lp coloured vinyl
Rolling Stones - Rock 'n' roll circus 2cd/4blry/3lp
Sigur Ros - Agaetis Byrjun anniversary edition 4cd/2lp
Various - Hitzone 90
5 juli
Body count - Bloodlust
Kaiser chiefs - Duck cd/lp
Osdorp Posse - Kernramp lp coloured vinyl
Soundgarden - Live From the Artists Den
26 juli
Vervolg nieuwe releases
vervolg nieuwe releases